How to Convert Mesh to Solid in BricsCAD DWG Editor: Step by Step Tutorial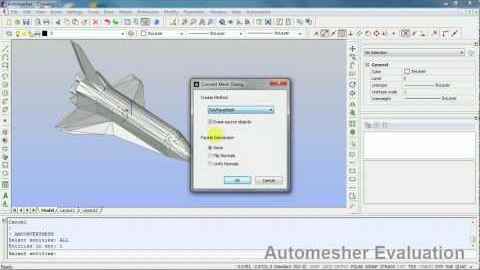 Download and Install Automesher:

Ensure you have BricsCAD installed on your computer. Download and install our Automesher Application for AutoCAD, BricsCAD, and ZWCAD. Follow the installation instructions provided to integrate it with your BricsCAD.

Use AMCONVERTMESH Command:

Open BricsCAD and execute the custom

AMCONVERTMESH

command by typing it into the command line or selecting it from the toolbar.

Select Mesh for Conversion:

In the drawing area, select the polyface mesh, polygon mesh, or any other 3D entity that you wish to convert into a 3d solid. Finish the selection by pressing

Enter

.

Configure Conversion Settings:

A dialog box will appear with various settings. Choose 3dSolid for the type of entity, opt to erase source entities if necessary, and decide whether to group the input entities by layer.

Convert Meshes to Solids:

After configuring the settings, click the OK button to initiate the conversion process. The selected meshes will be converted into a true 3d solid objects directly in your BricsCAD drawing.
Meshes to 3d Solids in BricsCAD: Conclusion
With these steps, you can efficiently convert mesh entities into 3D solids using our Automesher Application for BricsCAD. This process enhances your 3D modeling workflow by allowing you to work with solid objects, which are more manageable and compatible with various CAD operations. Remember to review the conversion settings carefully to ensure the final 3d solid object meets your requirements. Happy modeling with our plugin!