How to Import STEP, STL, OBJ, 3DM, and SKP Files into AutoCAD Step by Step Tutorial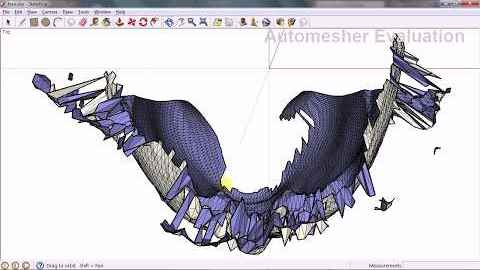 Install Automesher Application:

Begin by downloading and installing our Automesher Application installer. After installation, restart AutoCAD to force the initial configuration of our Automesher application.

Initiate Import Command:

In the AutoCAD command line window, type the

AMIMPORTMESH

command to activate the 3D file import tool for STEP, STL, OBJ, 3DM, SKP, and other file formats.

Select File Filters:

Tailor the import options by limiting available file types through proper file filtering. Depending on the 3D file type you wish to import, select the corresponding file filter.

Specify File to Import:

After setting the file filter, select the 3D file you wish to import into the AutoCAD drawing model space.

Define AutoCAD Entity Type:

Specify your preferred AutoCAD entity type, whether it's a polyface mesh, 3d solid, subdivision mesh, surface, or any other applicable option.

Finalize Import to AutoCAD:

Finally, press Enter to import the STEP, IGES, 3DS, OFF, STL, OBJ, PLY, 3DM, DAE, VRML, IFC, or SKP file into AutoCAD.

Compatibility with Other DWG Editors:

Extend the capability to import various 3D files beyond AutoCAD, as BricsCAD and ZWCAD DWG editors are also supported by our Automesher Application.
Import 3D Files in AutoCAD: Conclusion
In conclusion, our Automesher Application provides a straightforward and efficient method for importing a wide range of 3D file formats into AutoCAD. By following these steps, you can easily integrate your 3D models into your AutoCAD projects, enhancing your design capabilities and workflow. More, take advantage of the flexibility offered not only in AutoCAD but also in BricsCAD and ZWCAD. Happy importing!